South Padre Island Real Estate
Come experience the Island lifestyle of tropical South Padre Island.
Investors have been seeking property on South Padre Island as the values are increasing every year. Taking advantage while the "iron" is hot is now. We have designed our website to provide all the properties that are for sale on South Padre Island. The purpose is to keep you, the investor, informed of all the properties you can invest in now. There is no need to go to other websites and hop around to see properties. It's easy, just click on the real estate section above and follow the icons. You can find it all here in our website. Each listing contains pictures, maintenance fees, insurance, taxes and other relevant information
Contact us today at 956-761-5633 for impeccable customer service, expert market knowledge, and meticulous attention to detail.
Our commitment is to you. We are here to assist you. Your call or e-mail will be welcomed. We are ready to make your dream of owning real estate on beautiful South Padre Island come true! We will answer all your investing, rental and lending options. Check out our New Listing section for recent information. Come on down and enjoy our beautiful beach! We are here to assist you in any real estate needs.
Search Luxury Homes in South Padre Island
From luxury condos to a diverse selection of elegant waterfront properties and estates, South Padre Island real estate is reflective of the people who live here. Spend some time reviewing the real estate listings for Luxury Condos. Then Contact Us for additional information and to arrange a confidential showing of properties that interest you.
"From the first meeting with Carlos Chacon we felt like we had found the right realtor. He listened intently to our needs, then scheduled condos for viewing immediately. The first one we saw was perfect. Carlos then talked to us about what our financing options might be, arranged for an inspection, organized an appraisal and talked to the closing company to arrange the purchase. Our experience was hassle-free and professional. I would readily recommend Chacon Realty to anyone looking for property!" -- Corrine & Carl Skarie
Find a Distinctive Lifestyle in South Padre Island
Homes for sale in SPI offer everything you need for personal enrichment, cultural fulfillment and the enjoyment of an abundant lifestyle. Museums, theater, galleries, golf and more.
A Realtor with Expert Connections & Knowledge of South Padre Island
Real estate firms can all seem the same on the Internet. It's the connection between you and your agent and his understanding of what you want and how to get it for you that makes all the difference. Because Carlos Chacon is a 30 year resident of the area and not just a real estate agent, he has the ability to make deals happen.
"Carmen was referred to me by a friend, that purchased a home, and Carmen made it happen for them. I gave her a call, told her what I was looking for. She got back to me really fast. Carmen found me the perfect home!" -- M. Bruce
Negotiating on your behalf, Carlos follows through on every detail demonstrating his proven ability to get you the best price when buying or selling a residence, second home, vacation condo or investment property.
Area Foreclosures
Interested in property foreclosures? Our site is updated daily with new listings. Ask for a complete listing.
Let Carlos Chacon and his team show you the best South Padre Island real estate has to offer. Use the links above to navigate to the information you need, or contact Carlos directly by email or phone at 956-761-5633 or toll free 866-230-5633 with your questions.
It will be our distinct pleasure to help you find your escape in South Padre Island. Learn more about our area at the South Padre Island lifestyle.

Quick Search
Featured Listings
334 Padre Blvd.
$995,000
3 beds, 3 baths, 1946 sqft.
Unit: 2101
777 E Oyster Dr.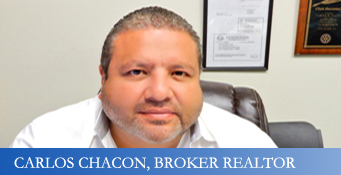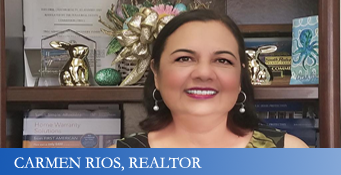 Condominiums
Other Real Estate
MLS Search
Buyer Resources
South Padre Island
New Consumer Notices